what is it with me and internet quizes
i mean, what the heck do i care? so why do i take them? what's the deal? silly little time wasters, to be sure, but then, i spend a lot of wasted time poking around the corners of the net, so what's the big deal?
i found this quiz over at
my favorite blue heron's site.
hey C, when you guys finally head west, swing by! i mean, what the hell, it's only an extra thousand miles or so!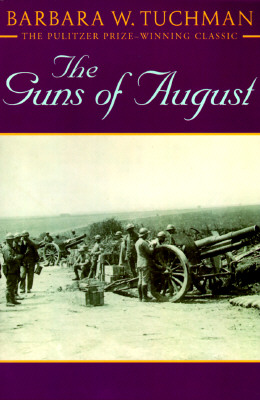 You're The Guns of August!

by Barbara Tuchman

Though you're interested in war, what you really want to know is what causes war. You're out to expose imperialism, militarism, and nationalism for what they really are. Nevertheless, you're always living in the past and have a hard time dealing with what's going on today. You're also far more focused on Europe than anywhere else in the world. A fitting motto for you might be "Guns do kill, but so can diplomats."


Take the Book Quiz
at the Blue Pyramid.