a couple more pictures from our summer cruise
i almost forgot that i have a bazillion bytes of pictures i took this summer. tinkered around with a couple just to tinker, and i'd like to share. as before, click the picture for a larger (around 250 kbyte) version.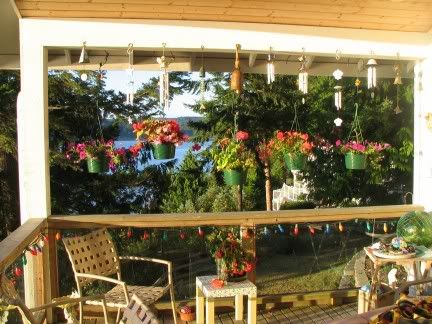 this is the view from my folk's deck on the puget sound. well, actually the hood canal is to the left, and this is the bay/cove/inlet at seabeck, facing right. i could live in this house. i loved getting up in the morning, just as the sun came up. i'd brew a pot of coffee, and sit out on the deck watching the bald eagles fishing right below the house, which has a stunning unimpeded view of the water. mom calls the place her blue heaven, and it certainly deserves that name.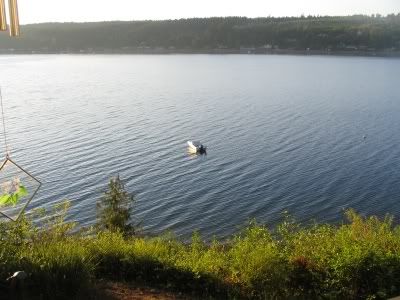 this is a shot looking directly away from the house. as you can see, there is a 25-30 foot drop straight down to the beach below. these waters are absolutely perfect for oysters, which i took advantage of. my wife's not impressed with eating raw oysters right out of the water. oh well, her loss.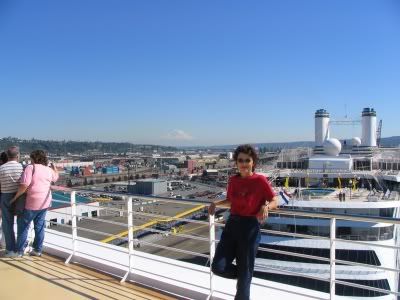 my lovely wife and willing accomplice in many of my adventures standing on the observation deck of the ship. we are just about to leave the dock in seattle. mt. rainier can be seen in the background. this was one of a handful of days in seattle this year where the mountain was this visible. 'twas a loverly day for a boat ride.