cat blog friday, a fourfer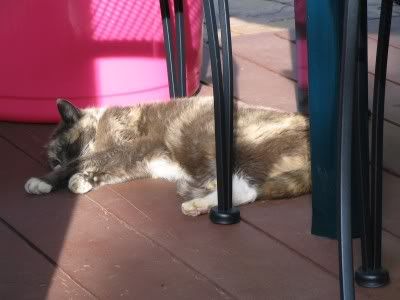 sheba, working on her deck camouflage. so far she's perfected the couch and the garden. but i think she's going to have trouble blending in with that big pink bucket behind her.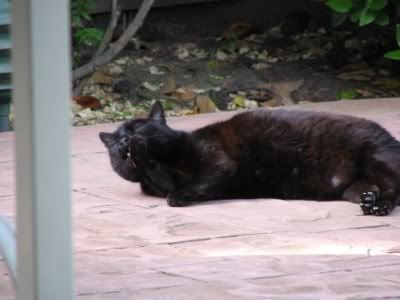 hey! can't a girl take a bath in private anymore?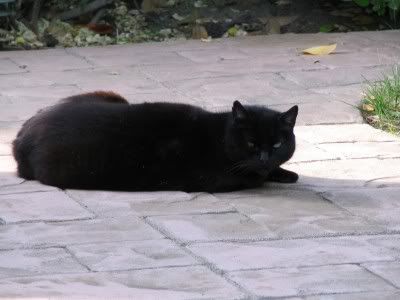 "as soon as he turns his back...wham!" too bad spooky-cat doesn't have a chance of blending in during the day.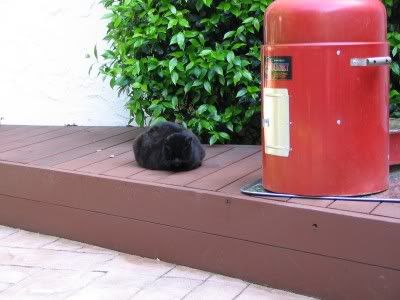 that bothenook is crazy. ever since he read about some
recipe on the internet
he's been trying to get me to climb into this big metal thing. no way, no food in there.