great customer service
i have a 5 station progressive reloading press made by
RCBS
.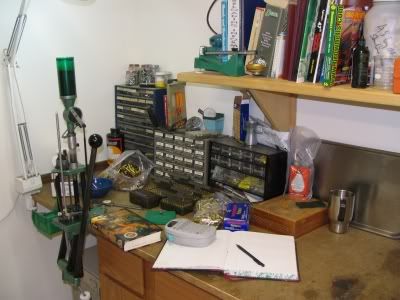 i talk a little about reloading
here
and
there
.
anyway, my reloading press gets a workout. i've just about worked the modulus of elasticity out of the springs, so i called RCBS today, to see about ordering a new set.
i was caller 8 in the queue and had to wait, but it didn't take too long.
not only are they just sending the springs no charge, but the nice dude at the other end of the line really helped out regarding powder measures.
i like this company. i've dealt with them before, and they almost seem to want to give their products away.
i once had a de-primer that went south, and they sent me a new one, with inserts, for nothing.
this company rocks.
too bad i can't find other companies out there with this level of customer service. well, that's not true. i've run up against a couple of other great companies with the same level of customer service. but they all tend to be in the shooting sports arena. ruger comes to mind. if there were more like them, they'd have a customer for life.
RCBS does.