announcing a new blog carnival
i post recipes over at the carnival of recipes, which changes location every week, so i can't give you a url.
i post at the carnival of cordite, which usually appears at gullyborg's site
Resistance is Futile
.
i've even posted critter pix on the friday ark and the catblog friday carnivals.
with that, i've decided to start my own Carnival
i'm announcing that i will be hosting the
Carnival of Nothing
TM
.
and here's the first installment:
pretty neat huh? hope you enjoyed it.
please be respectful, as we all know that "Nothing is Sacred"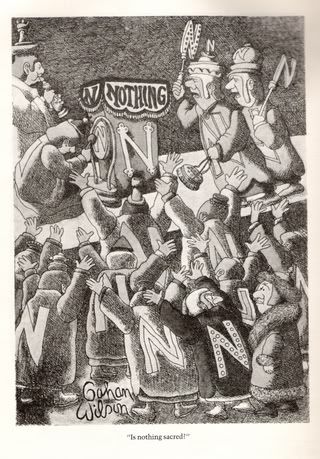 on another note: need a little humor? gullyborg killed me with his post
Liza Manelli hates sex
.