how do you relax after...
getting unceremoniously dumped back onto dayshift? with a bowl of good dark cavendish pipe tobacco in a beautiful meershaum pipe, an adult beverage made with plenty of ice, a couple of martini olives, a twist of meyers lemon peel, and absolut vodka, and the NYT crossword puzzle, in ink, of course.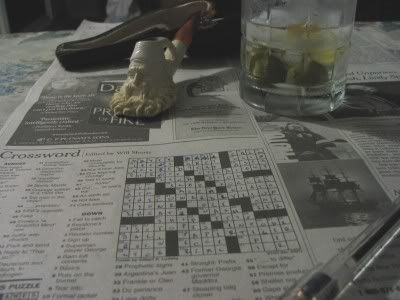 third in an ongoing series of "how to relax after", that started
here
, then went
here
. more to come, i'm sure.
i like relaxing. it's so....adult.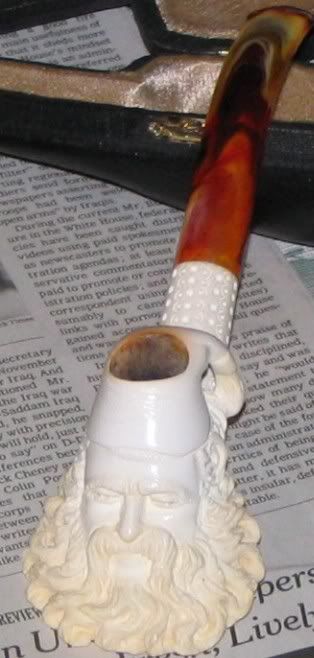 nice pipe, huh?