it was another fun weekend at the pumpkin patch
finished downloading and editing a couple of pictures from this weekend. sorry alan, no pix of me on the tractor yet. but i do have some good shots.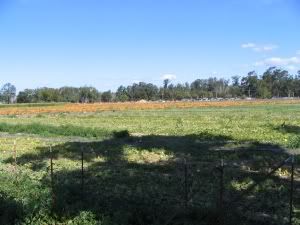 click for larger image
here's a view of the front 40 from behind the melons towards the pumpkin patch, with the corn maze to the left.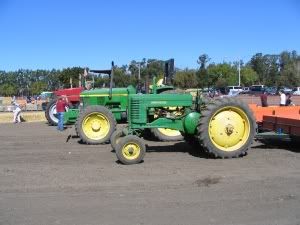 click for larger image
here are three of the tractors we're using for the rides. the little guy in the front is a 50+ year old john deere model A. i smashed my fingers one year installing a power steering unit on this dude, and it works like a champ. leaks oil around the power steering seals, but hell, it is OLD after all. all of the tractors are used on the farm. no barn queens (except for the other two old deeres. haven't got the bugs worked out enough to make them reliable to give rides this year. too bad)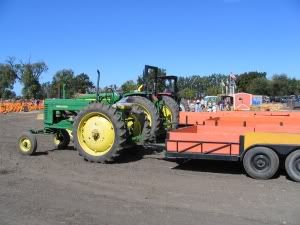 click for larger image
another view of the tractors and the trailers.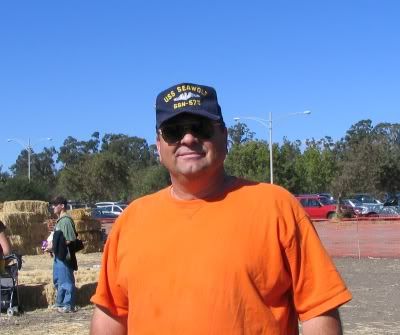 well, here i am, bothenook in my sunburned glory.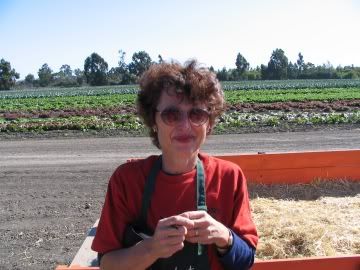 my lady love, the nook's long suffering wife Diane. yup, i married the farmer's daughter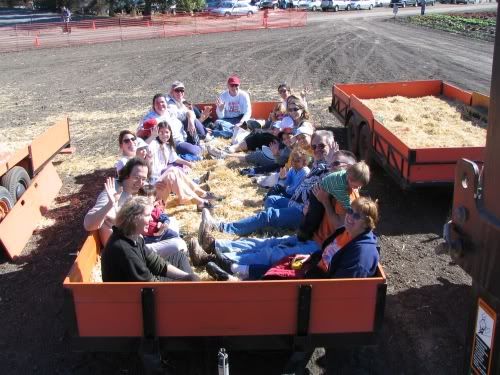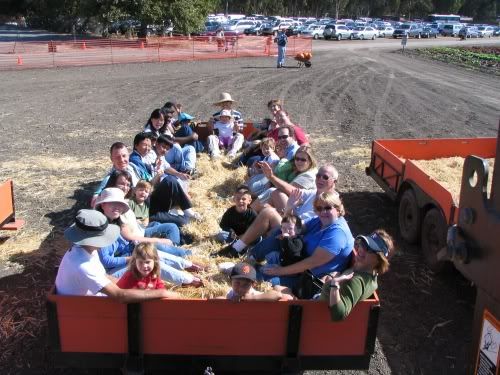 a couple of wagon loads of hardy explorers. pretty funny, i told them that i've had my picture taken about 50000 times by folks on rides, and now it was fair turnabout. i warned everyone that if they had a criminal past, or needed to remain incognito, they should turn their heads!